We provide transportation, rigging, millwright, warehouse, export and import crating and boxing. We offer complete plant relocation on a turnkey basis. Services are nationwide and fully insured.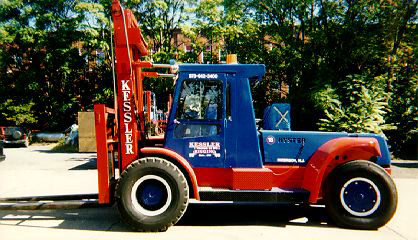 We provide hydraulic lifting system up to 600 tons capacity. Diesel, propane, and electric forklifts from 5 ton to 50 ton capacity. Crane capacity from 5 ton to 365 ton. Specialized hauling equipment up to 200 ton. Roll-off, double-drops, flats single-drop, extendibles and logistic van type trailers are with air-ride suspension. We have indoor and outdoor storage facilities.




Kessler Trucking Company, LLC customers range from computer, food and chemical manufactures to heavy industrial fabricators.

We have been in business for over 80 years and specializing in transporting over dimensional machinery and equipment.
The art of moving machinery - one piece or an entire plant.
---
Kessler Trucking Company, LLC.
52 Berkshire Avenue, Paterson, NJ 07502
Phone: 800-852-5377 or 973-942-3400
Fax: 973-942-0096
Copyright 2000-2015 Kessler Trucking Company, LLC.